Newsletter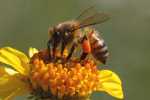 Welcome
Aloha...At Waipahu Chiropractic Clinic, we offer the general practice of Chiropractic. We offer a range of services from newborns to seniors.
We welcome new patients on a daily basis. We have special programs for active duty military, their families and Veterans.
We have over 35 years experience in treating auto accident and industrial injuries.
Please take a moment to browse our website or better yet, give us a call. We will be happy to answer any questions you have regarding Chiropractic services, or insurance coverage, or anything else related to our practice.